My Panel as Interpreted
Panel #116
"Winter Range"

Back to Project 1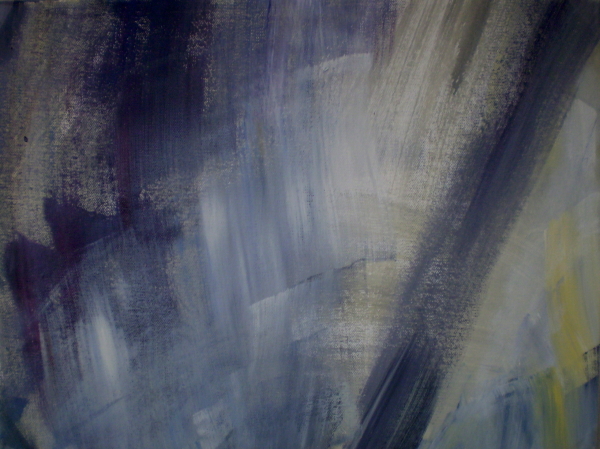 Panel 116 as delivered
This panel to me was a little easier to see what I wanted to do with it. What I first saw was an Andalusian horse face with the dark stripe being the ornate cheek strap of the headstall. There was to be his kind eye and flowing forelock. However, knowing there would be many faces and eyes, I thought there would be a need for more diversity, so I continued to search for another depiction of the glory of a horse.

What you see is another vision that I am proud of.......An early snowstorm has caught several mustangs up in the high country. Food is now getting scarce and they know they will need to get to lower ground before they lose their fat reserves. One more munch and they will start their journey down the mountain. True survivors.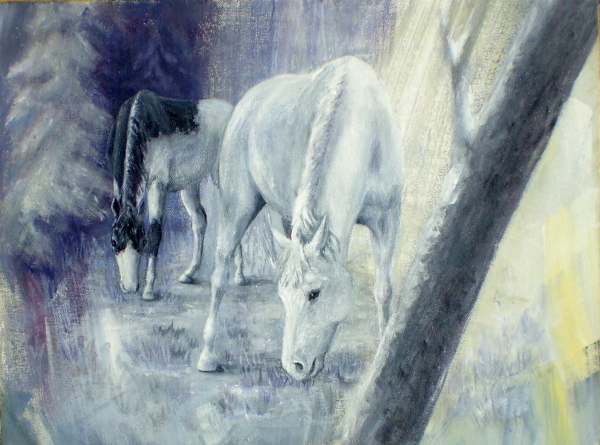 Finished

Side-by-side comparison

The Squint
BTW, if you have seen this finished panel anywhere other than associated with me (like for sale or in a display), please let me know.