My Panel as interpreted
Panel #78
"Sunset Freedom Run"

Back to Project 1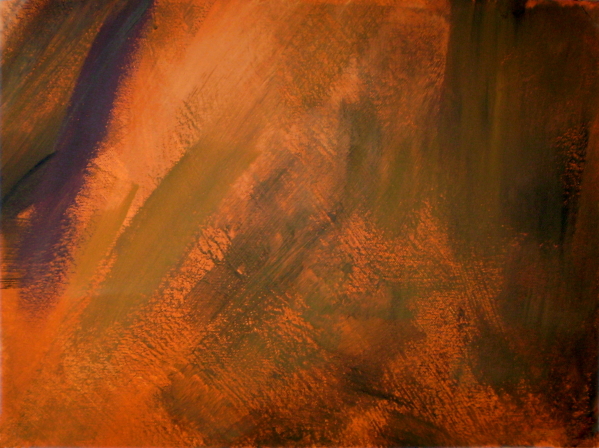 Panel 78 as delivered
As I stared at this panel on the first night from across the room, I immediately saw nothing but o r a n g e, yikes! As the light dimmed in the room from the sun going down and the incandescent lamps taking over, the bright orange faded and I could see a shape emerging.

A single mustang enjoying his freedom breaks into a run in the southwestern desert. It is sunset, the sky has turned a bright orange, the sand is red. His hooves are throwing up sand and dust that catch the vanishing color of the sun. To me, Mustangs represent freedom, and what better way to express this than a run 'just because'......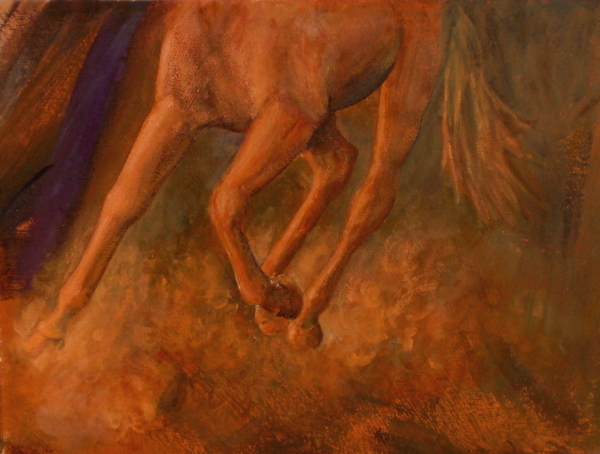 Finished, what the panel said to me

Side-by-side comparison


The Squint
What did you see?
BTW, if you have seen this finished panel anywhere other than associated with me (like for sale or in a display), please let me know.